Gymnastics Physical Therapy
by Onward Physical Therapy | February 2, 2022 |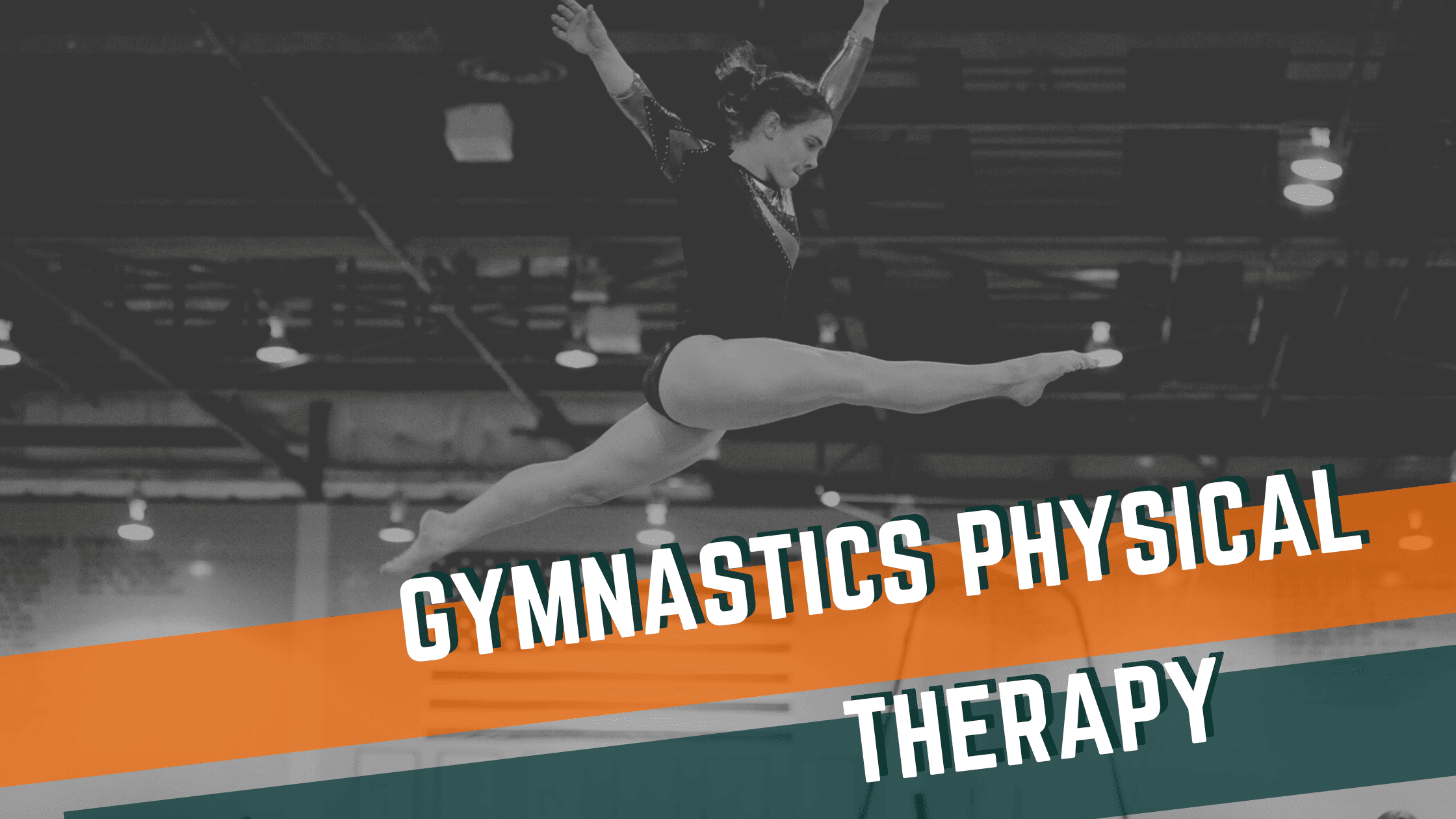 Does your child love gymnastics but constantly find themselves unable to practice due to pain or injury? The frustration of injuries getting in the way of training becomes draining and truly takes the fun out of the sport. Onward Physical Therapy specializes in helping gymnasts become pain-free while helping develop a plan to minimize flare-ups and increase skill development through proper strengthening and flexibility programming specific to your athlete's needs.
THE ONWARD PHYSICAL THERAPY PROCESS FOR GYMNASTS
PUT OUT THE FIRE:
Treating the gymnast's primary pain point is just the start, but an important step in getting back in the gym.  Through a detailed evaluation by a doctor of physical therapy, the specific body part that is causing the pain is identified.  Once discovered, techniques such as cupping, dry needling, joint manipulation, and myofascial release, among others, are used to calm down the sensitive tissues.  After each intervention, specific retesting is performed to determine the effectiveness of the intervention and streamline the process.
With the pain eliminated, full participation in practice is regained, but it does not stop there.
FIND THE TRUE CAUSE:
Gymnastics is a highly complex sport that demands high stress on the different joints of the body.  With every session at Onward Physical Therapy being 1 on 1, it allows for maximized attention to detail to find out what truly caused the development of pain.  Whether it is tight shoulders causing more strain on the lower back during back handsprings or weak glutes and poor landing mechanics leading to knee pain, our therapists will dive deep into the issue to make sure nothing is missing from the whole picture.  Not identifying the true cause may lead to future flare-ups or reinjuries, leaving your child with more time out of practice.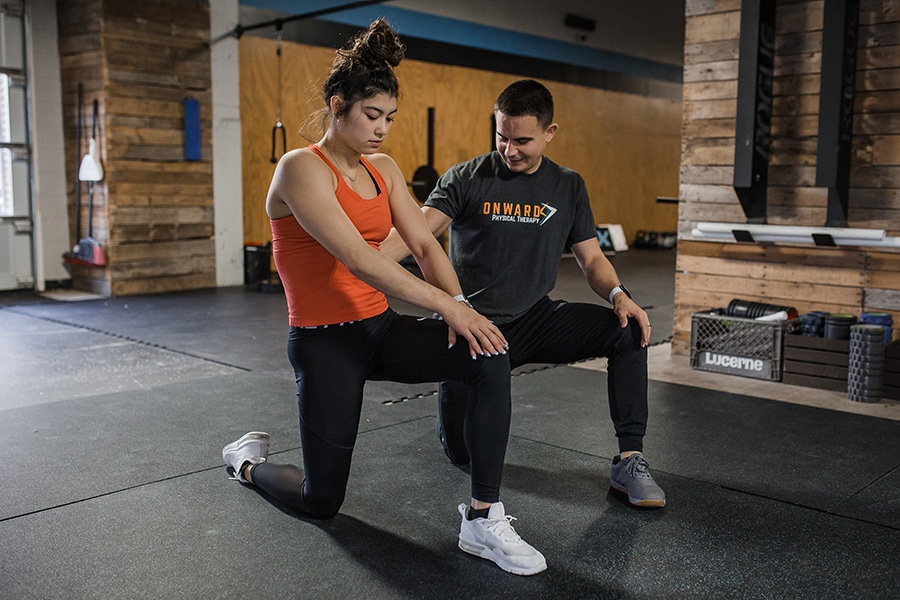 THE LONG TERM FIX:
Any lingering weakness or tightness that remains will leave your gymnast vulnerable to further injury.  Maximizing strength and flexibility in the right spots will not only reduce the risk of injury but will also maximize skill development in the gym.  Our therapists specialize in program development, creating strength and mobility routines to complement current training to ensure performance is maximized. This means more height on leaps, better lines with handstands, and increased power with tumbling to allow your gymnast to continue to flourish in the sport.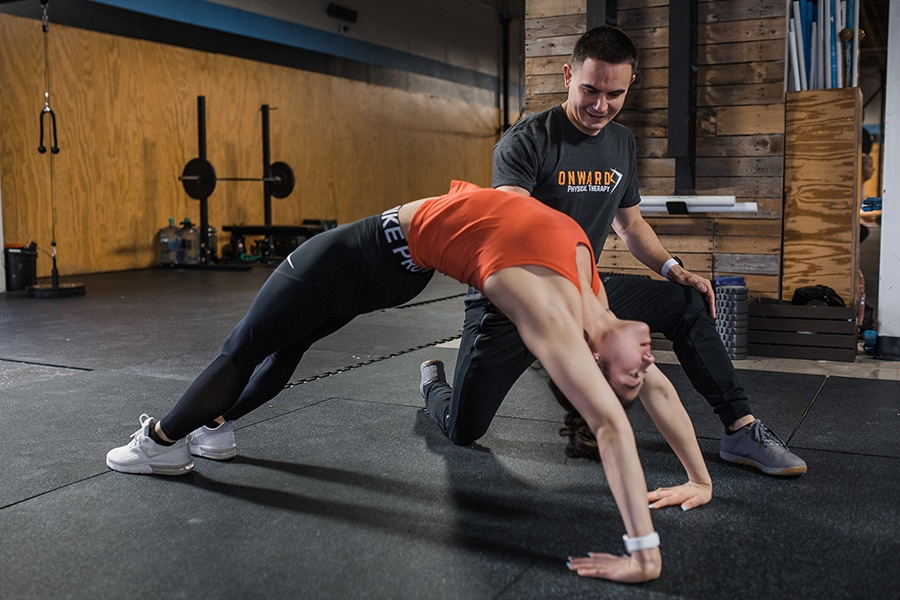 Imagine a gymnast who is both strong and flexible, progressing their skills at rapid rates while at the same time spending more time in the gym pain-free.  That is our goal for your child.
To get your child started towards a healthier body and more prepared for the rigors of gymnastics training, schedule an appointment today at one of our locations across the country.
About the Author: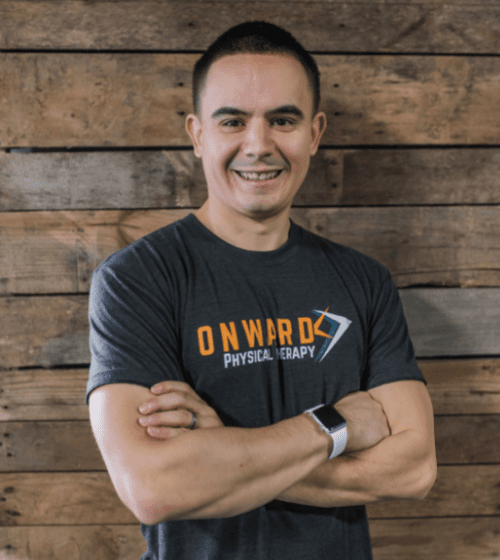 Zach Aguiar is a Doctor of Physical Therapy from the University of Massachusetts-Lowell and received his B.S. from Temple University.  Dr. Zach was a gymnast on Temple's Division 1 NCAA Men's Gymnastics program and in high school was a 4 year Junior Olympic National Qualifier.  Zach is currently coaching at Hill's Gymnastics to remain actively involved in the sport.