Headache Treatment services are available in the following areas
Click Below to Schedule at your nearest location today!
There are 3 main headache types, all of which have unique treatment methods. These types are migraine, tension, and cervicogenic. The key to creating long-term relief is to first determine which type of headache you are suffering from.
Migraine: This is usually the most severe type, and can include nausea and vomiting, along with sensitivity to light and sound. It usually occurs on one side of the head, and can present with or without aura.
Tension: This is the most common headache type. It usually occurs in the front and on both sides of the head, with a "pressure" or "squeezing" feeling. It can be aggravated by stress or tension.
Cervicogenic: Simply put, this is a headache that originates from your neck. It occurs on one side of head and neck and is aggravated by sustained postures and specific neck movements. Often times you will experience neck pain and stiffness along with the headache.
At Onward Physical Therapy, we specialize in providing relief to those dealing with chronic headaches and would love the opportunity to help those wanting to regain their freedom of movement without surgeries, injections, or wasting time with ineffective treatments.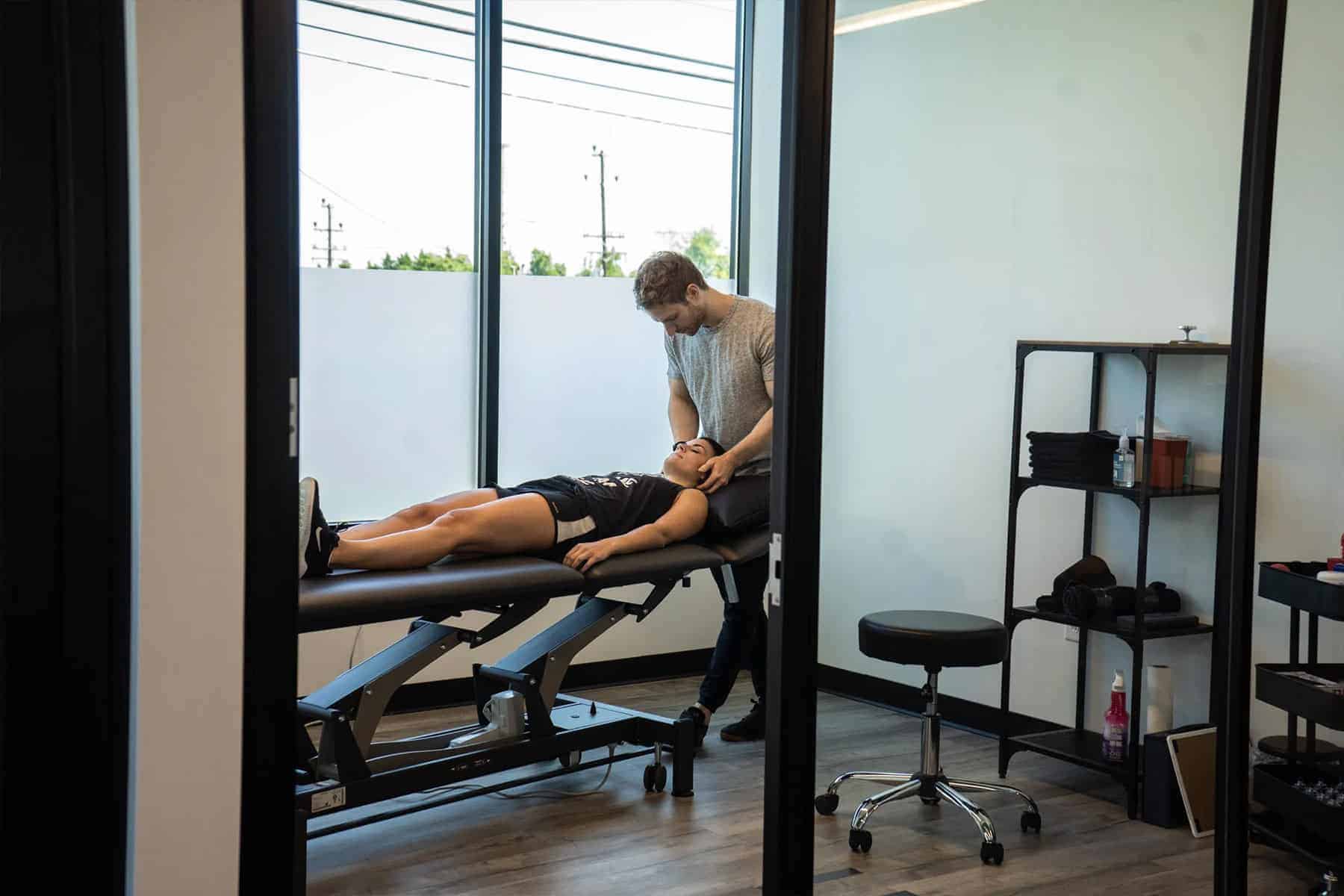 At Onward, our process for providing lasting relief to individuals suffering from headaches is simple, but incredibly effective. We utilize a combination of hands-on techniques and progressive exercises that are specifically tailored to you. Every headache is unique, and your treatment should be too!
From professional athletes, to weekend warriors, to those working desk jobs, and everything in between – we've helped people from all walks of life get their freedom back!
A variety of manual therapy techniques targeting the neck and upper back can provide rapid decreases in your pain levels and immediately improve your mobility.
A thorough and detailed examination to figure out what is actually causing your headaches, allowing us to not only eliminate your current neck pain and headache in the short term, but prevent them from happening in the future!
Our long term solution with headache treatment is to increase your mobility, strengthen the muscles of the neck and back, and develop long term lifestyle strategies so that your neck pain and headaches no longer hold you back!

"I dealt with debilitating neck and shoulder pain that limited my ability to function as a manager and a mother. Thankfully, I found Onward and the very best team anyone could ask for!! They does amazing work and their patient care is awesome!"
~ Michelle W.

"They take their time and never rush through a visit. Each session involves detailed testing of different exercises to see what you respond to best. I saw noticeable improvements in my symptoms and range of motion, even after one visit. They also gave me exercises that I can do at home if my symptoms flare up."
~ Elyse F.

"During each session, Dr. Cofino was consistent in her incredible professionality, caring attitude, motivation and passion to ensure the best results. Coming to PT was something she made easy to look forward to every week, and her one-on-one attention from start to finish made me feel comfortable and able to trust her with my health. She challenged me to do better each day, even when I didn't want to, and that drive led me to a faster recovery."
~ Ben L.