Diastasis Recti services are available in the following areas
Click Below to Schedule at your nearest location today!
Diastasis Recti refers to the separation of the two sides of the rectus abdominis muscle (your six pack muscles).This is not only common, but actually occurs in 100% of women during pregnancy. For many, this separation persists for prolonged periods postpartum. As you return to the fitness activities that you love, rebuilding your core strength the right way is a crucial step.
Recovering from diastasis recti isn't as simple as cranking out a few sets of crunches or planks each day. An individualized plan designed for where your body currently is and tailored to where you hope to go is the best way to attack rebuilding your core strength postpartum.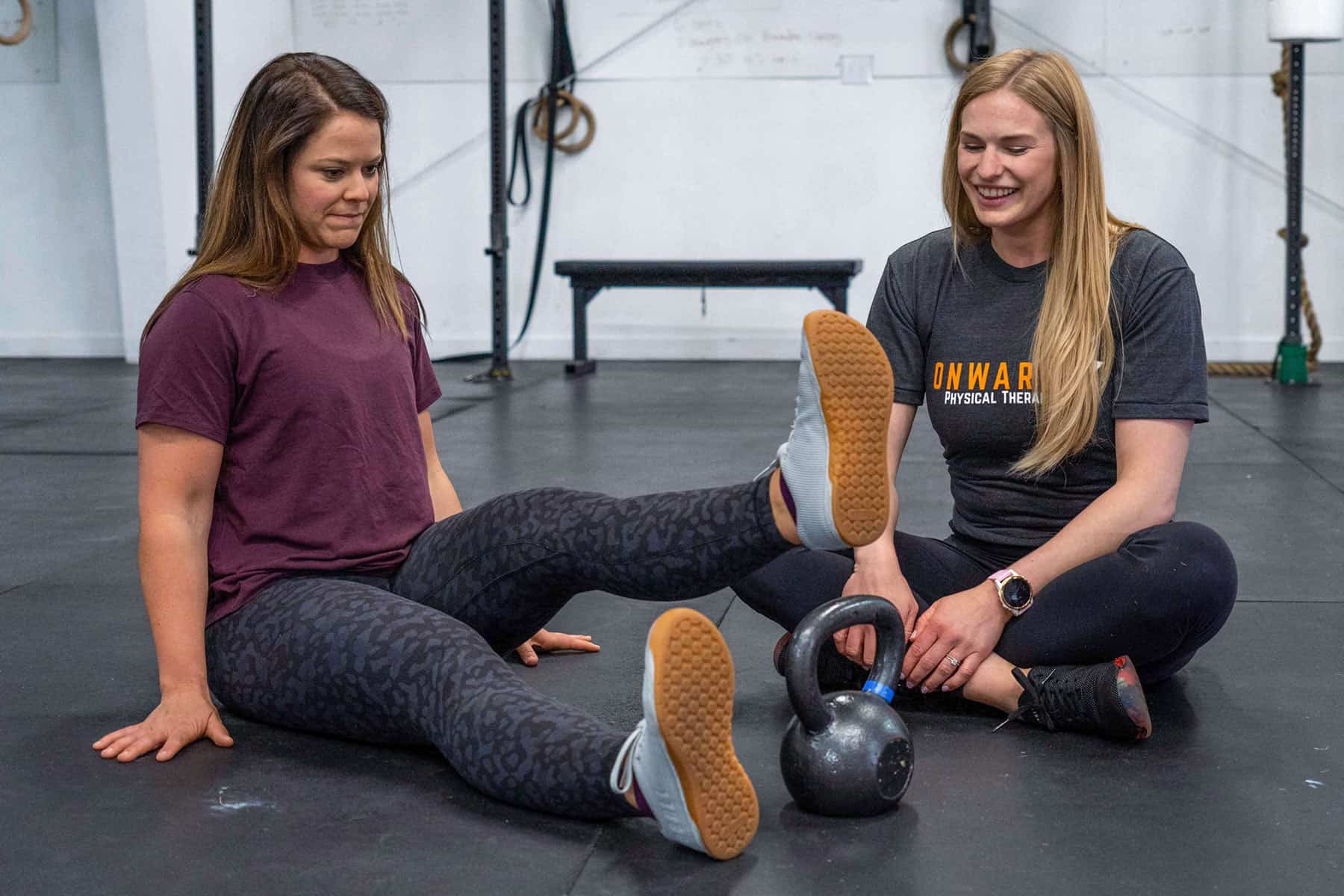 From professional athletes, to weekend warriors, and those working desk jobs – we've helped people from all walks of life get their freedom back!
A variety of manual therapy techniques can provide rapid decreases in your pain levels and immediately improve your mobility.
Small changes in your movement patterns can allow you to quickly return to many of the activities you've been unable to do.
Our long term solution with Diastasis Recti is to progressively strengthen the core and work on pressure management so that it no longer holds you back!

"Getting back into the gym postpartum was harder than I could have imagined. I knew I would have to take things slow but I did not expect the extent of the core weakness issues I was going to see. So thankful to Onward for helping to get me back in the gym doing the things I love!"

"It has been 5 years since I have been able to do toes to bar without abdominal pain and cramping. I had no idea I had diastasis recti from having twins or that this separation could be fixed without surgery. I almost resigned my workouts to crunches until I found Onward. Two months later, I'm back in the game and doing my first toes to bar in 5 years!"

"I love working with Onward! Their approach to PT is so refreshing. They definitely understand athletes' bodies and how to help with long term solutions rather than quick fixes. I would highly recommend working with them if you're pregnant or postpartum!"