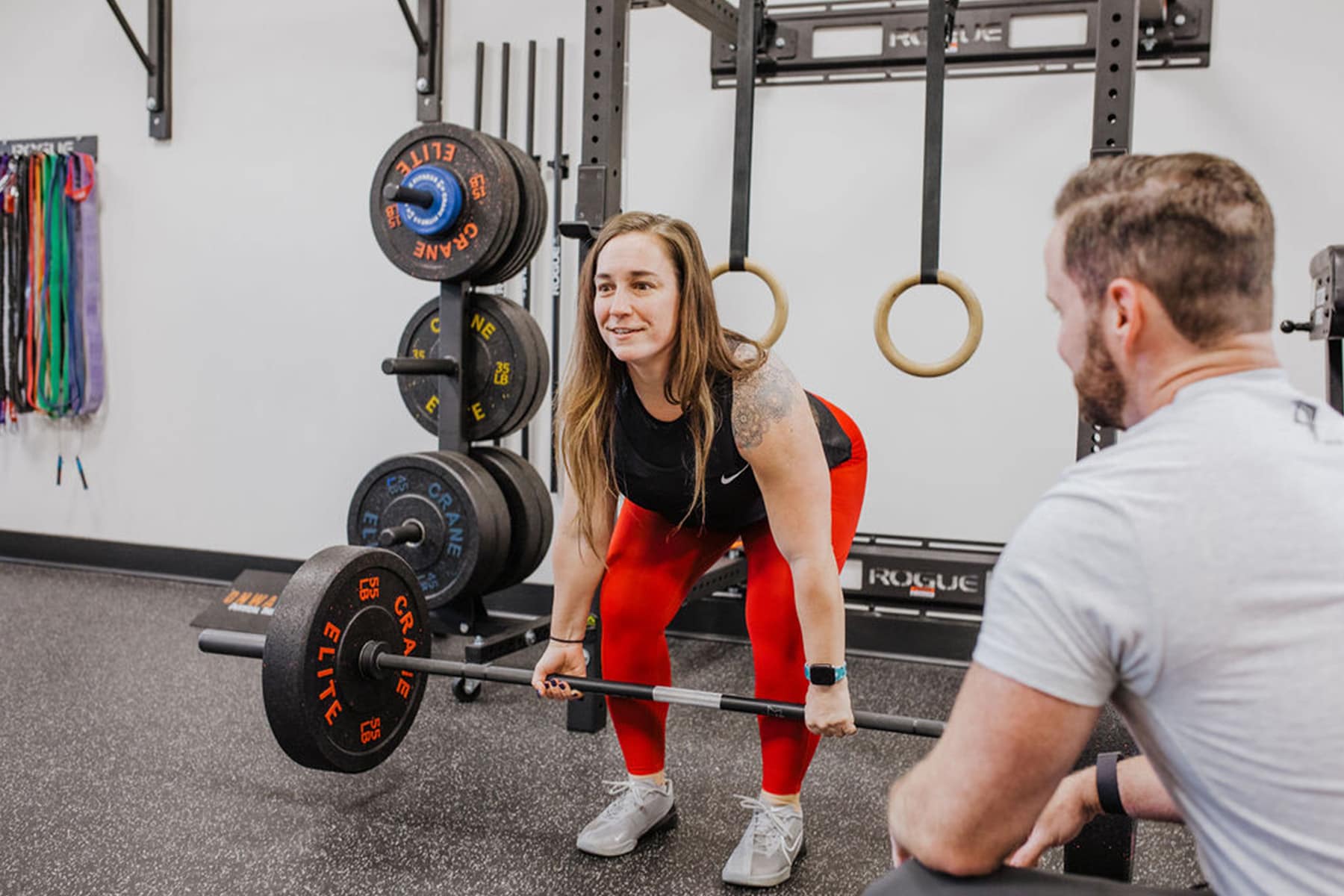 Exercise prescription for pain relief
Onward Physical Therapy - Rehab Exercise Specialists
Exercise Prescription is the foundation of our rehab plan and these services are available in the following areas
Click Below to Schedule at your nearest location today!
Hands-on techniques like spinal manipulation and dry needling are great tools to reduce pain and allow you to start moving. But if you want to create long-lasting changes in your pain, mobility, strength, and health, you need to follow up manual therapy techniques with properly dosed exercises.
At Onward, our clinicians are experts at exercise prescription and are skilled at building exercise programs to match the needs of individuals wanting to get out of pain and maximize their performance. We pride ourselves in being "fitness forward" clinicians that don't just talk about making our clients stronger; we live that life by working daily on making our own bodies stronger and fitter. This commitment to better understanding the human body maximizes our ability to tweak exercises to match your unique needs.
Have knee pain with squats? Our clinicians can find alternatives to heavy squats to keep your training and building strength without aggravating symptoms. We'll combine that highly-skilled exercise prescription with manual therapy techniques proven to reduce pain and improve mobility.
The combination of these skills will deliver life-changing impacts. Whether you want to return to a walking program or want to "PR" your deadlift, our team has the skills and passion to help you crush your goals. We're here to help you every step of the way. Let's take that first step together right now and get you back to feeling your best.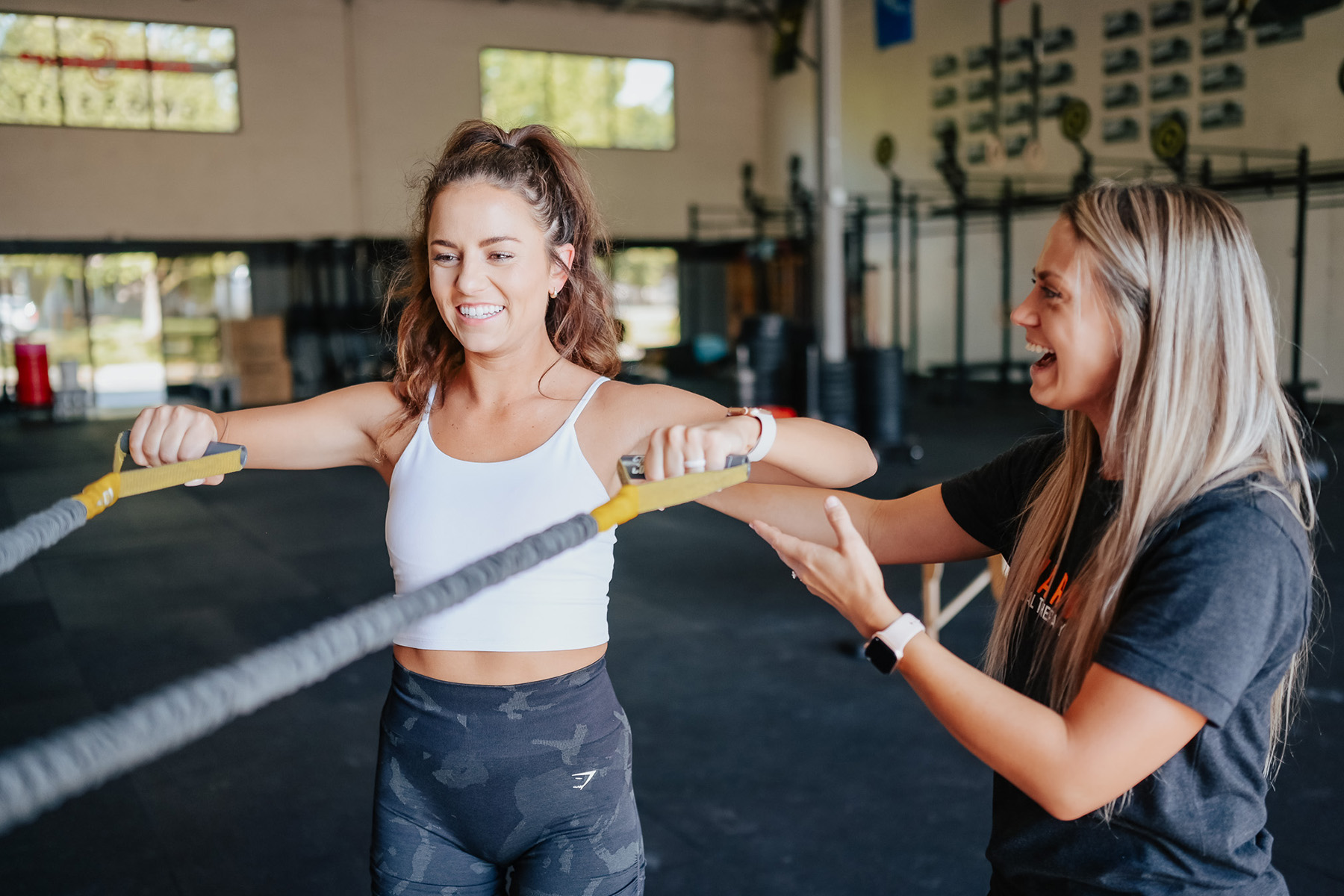 At Onward, our process for providing lasting relief to individuals suffering from back pain is simple, but incredibly effective. We utilize a combination of hands-on techniques and progressive exercises that are specifically tailored to you. All back pain is unique, and your treatment should be too!
From professional athletes, to weekend warriors, to those working desk jobs, and everything in between – we've helped people from all walks of life get their freedom back!
A variety of manual therapy techniques targeted towards the back and hips can provide rapid decreases in your pain levels and immediately improve your mobility.
A thorough and detailed examination to figure out what is actually causing your back pain, allowing us to not only eliminate your current pain in the short term, but prevent it from happening in the future!
Our long term solution with back pain treatment is to increase your mobility, strengthen the muscles of the back, hips, and core, and develop long term lifestyle strategies so that your pain no longer holds you back!

"I had accepted that my competitive running days were over. After working with other providers and not seeing anything but short-term changes I was feeling defeated. Then I went to Onward! They built my strength back up and did a detailed analysis of my running form. I was shocked how small tweaks created such huge changes. I'm not back to marathons yet, but I will be soon. Thanks for giving me hope again!"

"I have been struggling with back pain for over 8 years and it wasn't until I found Onward did I start to see relief. For years I skipped workouts with deadlifts and kettlebell swings because I knew they would wreck me for days. They immediately got down to the root of my problem and quickly relieved my pain. I am beyond thrilled with my experience and will never go anywhere else. Highly recommend."

"Getting back into the gym postpartum was harder than I could have imagined. I knew I would have to take things slow but I did not expect the extent of the core weakness issues I was going to see. So thankful to Onward for helping to get me back in the gym doing the things I love!"
~ Kenny H.