Choosing the Right Clinic for ACL Physical Therapy
by Onward Physical Therapy | January 12, 2022 |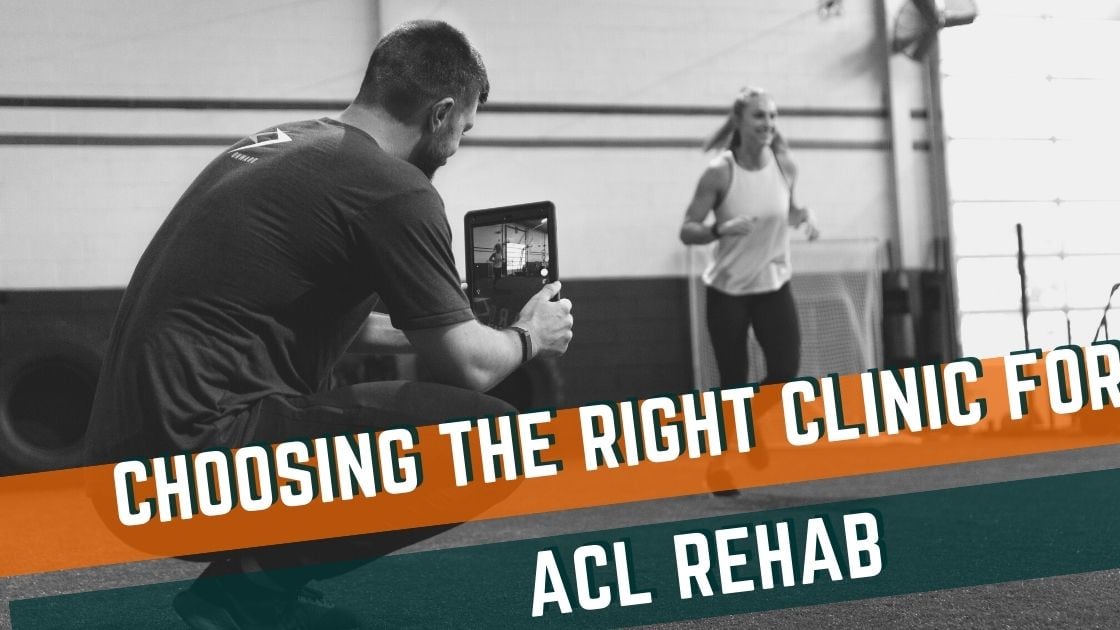 One of the most devastating injuries to happen in the sports world is the dreaded ACL tear. This ligament provides stability to the knee, especially during athletic movements like cutting to rapidly change direction. Tearing this ligament is often a season-ending injury that results in surgical reconstruction to restore knee stability. Following surgery, a comprehensive rehab plan is necessary to regain function and return to sports. But all ACL rehab isn't the same, and choosing the right clinic for ACL physical therapy is a very important decision.
Fortunately, ACL rehab has come a long way. Most professional athletes receive the highest level of care and a majority of them come back just as strong, if not stronger in their sport. They have access to great therapists, and great equipment to get the job done.
Unfortunately, while most physical therapy clinics market their ability to do ACL rehab, most lack the skills, time, and equipment to provide the necessary level of care if you want to get back to full sports participation.
The truth is that ACL physical therapy requires a specialist. Someone trained in high-level strength & conditioning can bridge the gap between the low-level rehab exercises you'll start with and the high-level strength and plyometric drills you need to regain strength, coordination, power, and explosiveness.
What You Should Look for in Your ACL Physical Therapy Clinic Search
You deserve to have the best rehab experience after suffering possibly the most devastating injury in sports. Traditional physical therapy for high school and college athletes is usually lacking. Whether it's the clinic that does not have the right equipment to get the athlete game ready, the therapist being too busy treating other patients or inexperienced in ACL rehab to give you the attention you deserve, or your insurance benefits cutting you off once you can walk. Almost always there will be a compromise in your ACL rehab care.
A performance-based physical therapy clinic should look more like a gym than a traditional PT clinic. It needs to have the equipment, weights  and machinery necessary to rehab and bulletproof your knee. You need to be confident that when you step back onto the field, your knee can handle whatever the game throws at it because you already tested it in physical therapy.
Necessary equipment for excellent ACL physical therapy includes Blood Flow Restriction training, squat rack, barbells, dumbbells/kettlebells, and sports agility equipment. If a clinic doesn't have that equipment, look elsewhere for your ACL rehab.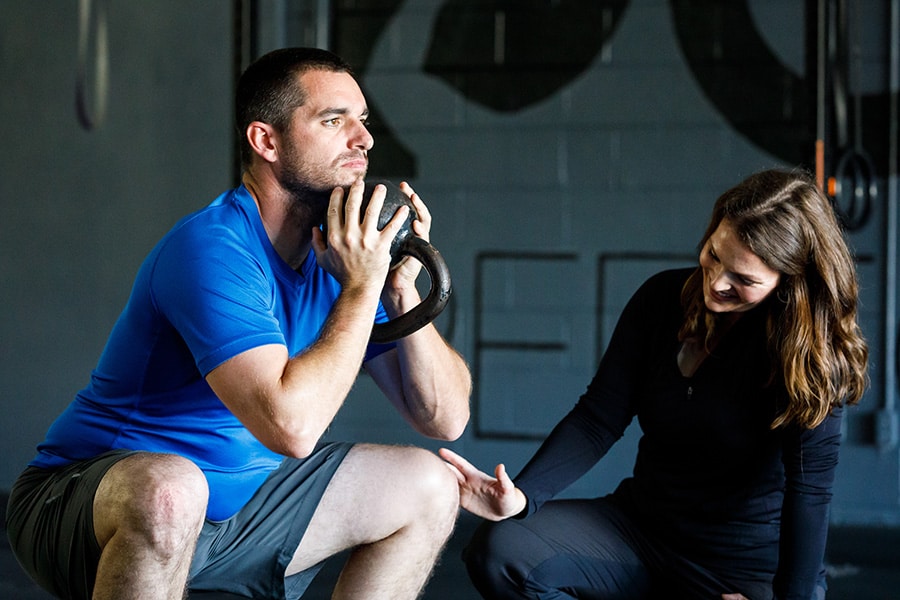 In addition to the above equipment, you need a physical therapist that specializes in ACL rehab.
Can they progress your strength and neuromotor control exercises based on your mechanics? Do they spot compensations strategies in athletic movements that may put your knee in vulnerable positions? Can they truly give you a battery of end-stage ACL tests that will make YOU confident that you're ready to return to sport?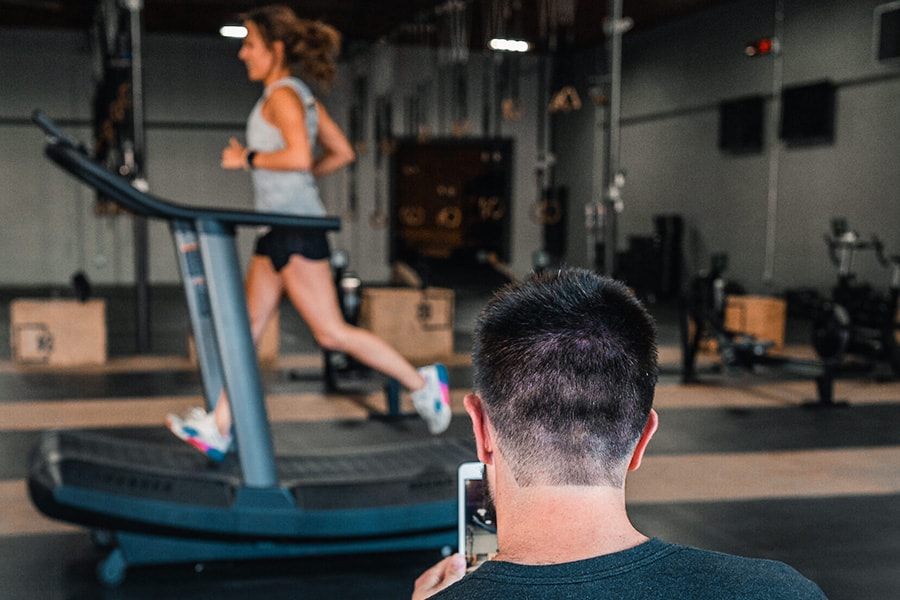 The re-tear rate in ACL repaired athletes is a staggering 30%. We would argue at Onward, although not entirely preventable, partnering up with the right ACL therapist who knows how to progress and load your knee properly, can be the difference in returning to sport stronger than ever, or re-tearing.
One-on-One ACL Physical therapy
Your success with ACL rehab has a direct correlation with the quality of care you receive. You deserve to have the best chances of returning to your sport at a high level and we know that can only be achieved with one-on-one performance-based physical therapy. ACL rehab is complex, and your progress needs to be objectively measured, monitored, and progressed consistently based on where you are in the rehab process.
What to look for in one-on-one physical therapy: 60+ minutes of undivided treatment from your therapist, the same physical therapist for each and every visit, access to the therapist outside treatment for progress updates and questions (call and text).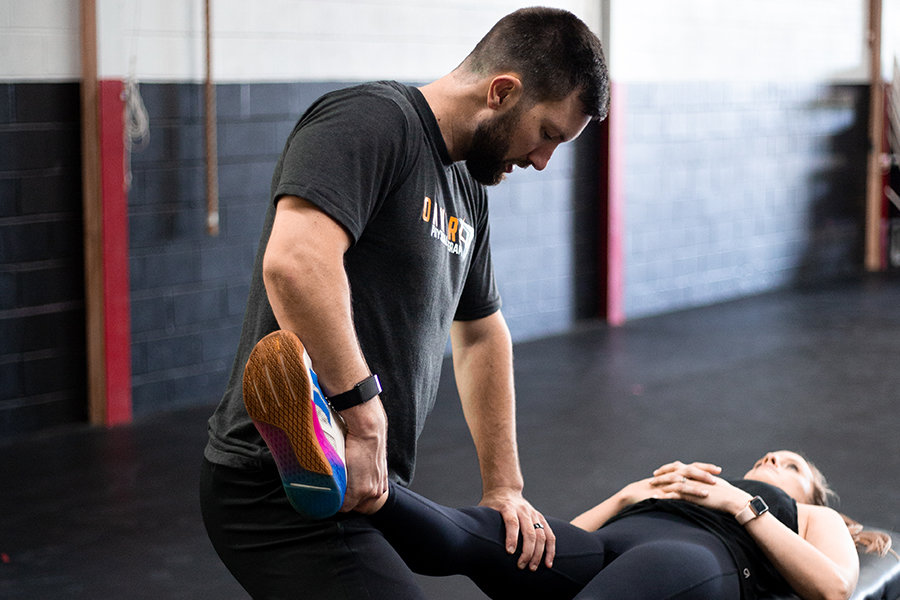 Conclusions
Tearing your ACL is not fun, and it always happens at the worst time.
At Onward, we designed our clinic, our treatment programs, and our treatment model with one goal in mind… to make our athletes bulletproof. We've brought professional sports rehabilitation to the private sector and we'd love the opportunity to help you out. View our locations to set up an initial assessment today!
About the Author
Dr. Brady Sandercock is a performance-based physical therapist who treats athletes and other active individuals throughout the Philadelphia suburbs. His ability to combine advanced manual therapy techniques (spinal manipulation, dry needling, myofascial decompression), with both strength and mobility training allows him to get his clients better faster to reach their fitness goals. His favorite body regions to treat are the knee, spine, and shoulder.