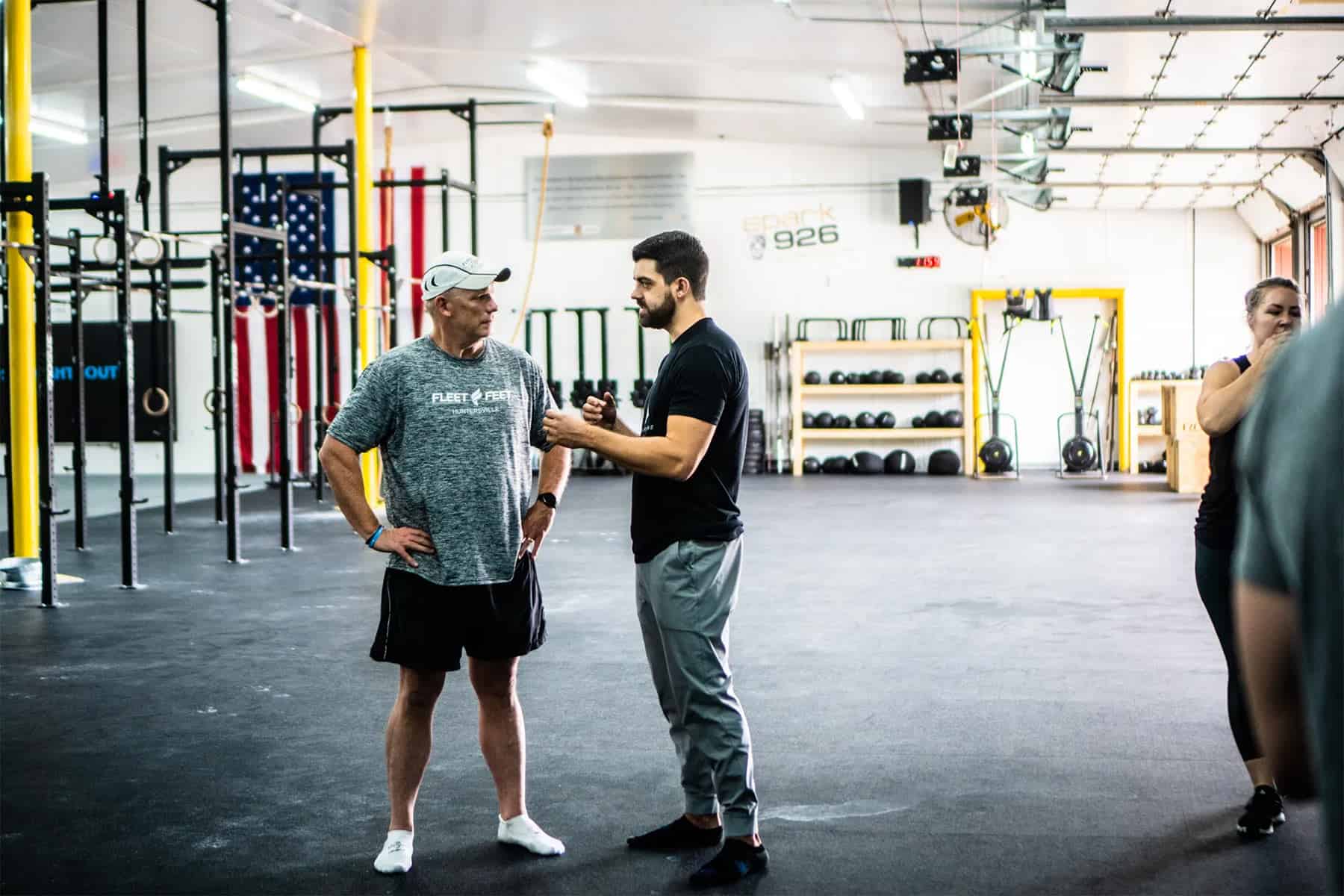 Frequently Asked Questions
In the state of North Carolina, no referral is needed to see a physical therapist. If you question your need to see your doctor first, feel free to call us to discuss!
Your therapist will spend the time listening to your medical history and treatment goals. They will then perform a comprehensive physical assessment focused around the movements and activities that are limited. Together, you and your therapist will come up with a game plan for recovery!
Please wear comfortable workout clothing to the appointment to allow for movement or possible manual therapy.
If you are coming in for the lower body, it is best to have shorts available.
If you are coming in for the shoulder/neck region, we encourage for women to wear a top that exposes the shoulder blade area.
The Gather Wilmore office complex has a spacious parking lot. In the unlikely case that parking is limited, street parking is also available.
Current insurance reimbursement forces most companies to co-treat multiple patients at once and denies many performance based treatments that Onward delivers. We believe you deserve better and we refuse to allow an insurance company to dictate your care.
We can easily prepare a super-bill for you, which will allow you to easily submit proof of your appointment to your insurance for out-of-network reimbursement.
This depends on the insurance you have, but YES, most non-Medicare patients residing in NC can send "self-claims" to their insurance company for their treatments at our clinic. You should be able to print claim forms from your insurance company's website, and send it in with the needed receipts and treatment codes that will be provided upon request at our clinic.
The amount of reimbursement or application towards your deductible is completely dependent on your insurance plan. If you call your insurance company to inquire about what you can expect to receive, you should ask about reimbursement for "out-of-network Physical Therapy" expenses sent in via self-claims.
Medicare Beneficiaries: The US government has some interesting laws that control where Medicare beneficiaries can spend their healthcare dollar and persuade healthcare providers to enroll in their system. Because we are not Participating Medicare Providers, we can only accept Medicare beneficiaries as patients when the patient does not want Medicare billed for any PT services. This request to not involve Medicare in payment must be made up front by the patient and be made of the patient's own free will.
In other words, if you're a Medicare beneficiary and are adamant about seeing us for your care even though we are not participating Medicare providers, we can help ... However, the only way we can provide you with PT services is when you truly don't want Medicare involved and you ask up front that Medicare not be billed or involved in your care.
If you do want to use your Medicare benefits for physical therapy, we cannot provide you with treatment at our clinic but would be more than happy to find a good Medicare provider in your area.