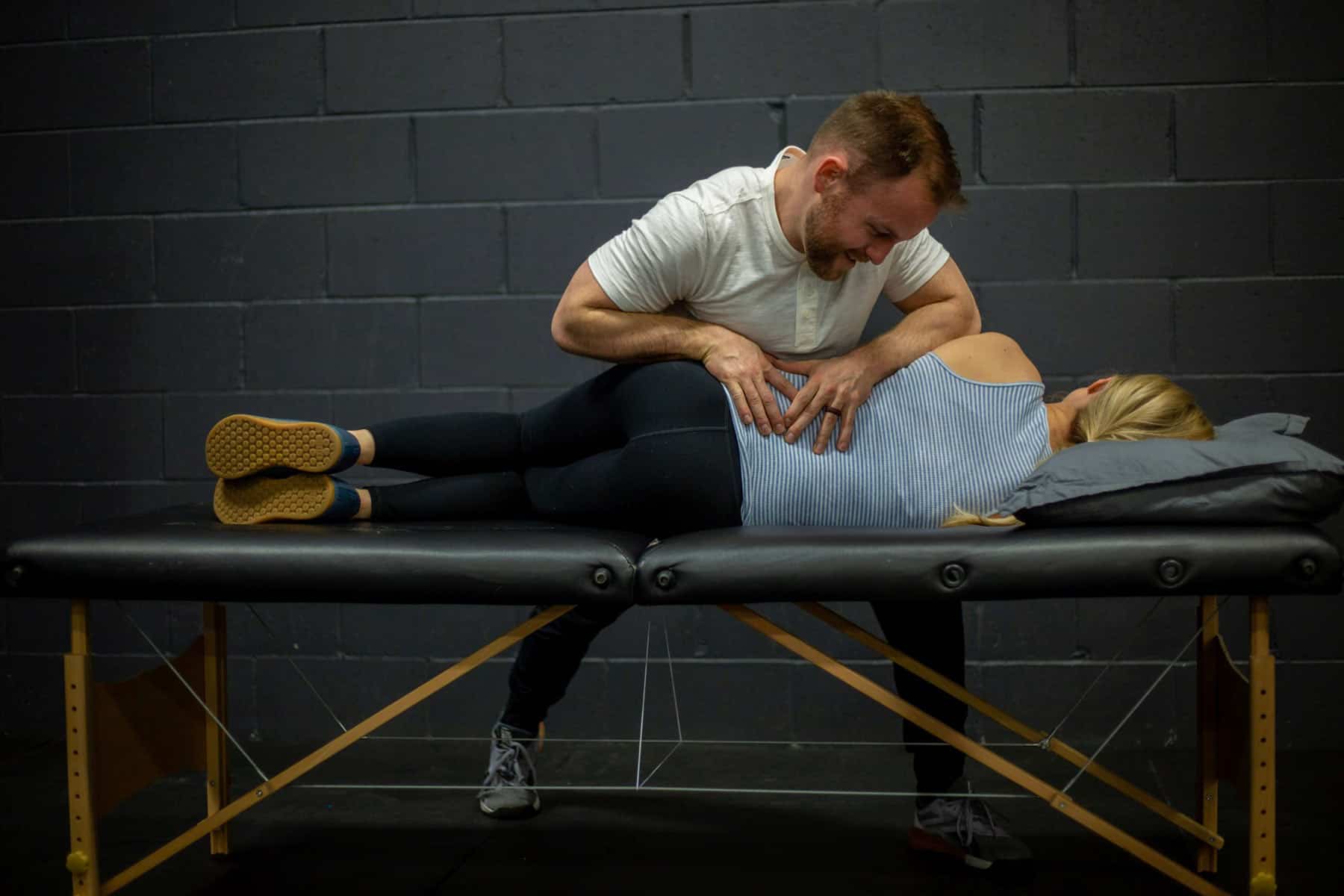 Physical Therapy Specialties
At Onward Grand Rapids, we employ a wide range of tools to get you back to health and performing at levels you never thought possible!
Physical Therapy Reimagined
---
You deserve a different level of treatment than what the medical system is currently providing. You've made a choice to prioritize your health and we are here to ensure your success. At Onward Grand Rapids, we've replaced rushed appointments with detailed assessments, skilled treatments, and uninterrupted 1-on-1 sessions. We'll work together to build a plan to eliminate your pain and to come alongside you in your long term health journey.
At Onward, we believe that EXCELLENCE LOOKS DIFFERENT. And by different, we mean better.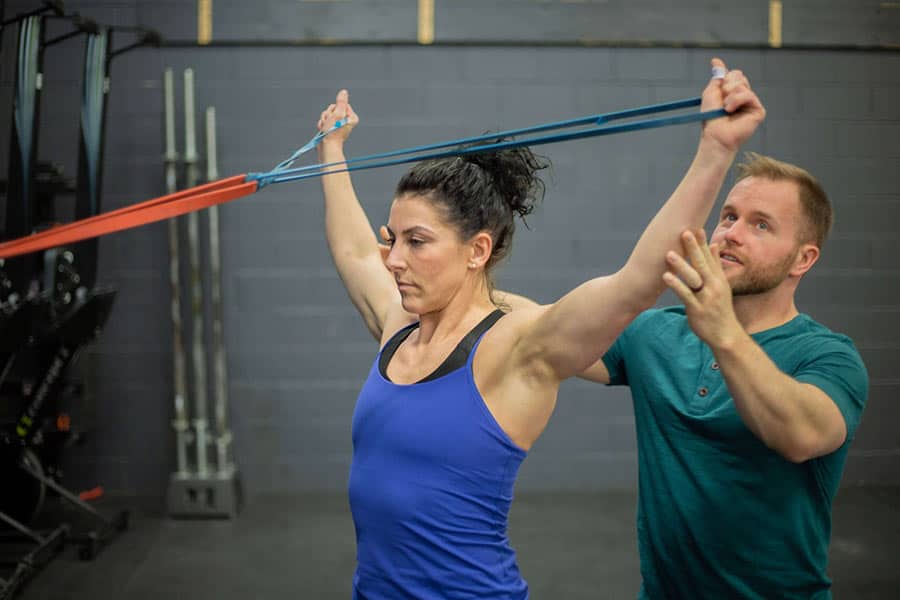 "The aspect I like most about Onward is the consistency in his training model and philosophy. Onward seems to be built on the premise of movement and becoming better in tune with your body. No cookie-cutter protocol here. As a gym owner, I always have wanted to challenge myself physically and mentally. I'm so much more tuned in now after working with Joe through my aches and pains

~ Brad K.
At Onward, we combine hands-on manual therapy techniques with detailed exercise prescription to rapidly reduce the pain limiting you from the things you love. Our team doesn't stop at reducing this flare-up. We'll game-plan the long-term solutions your body needs to prevent your pain from coming back. Learn more about our physical therapy services.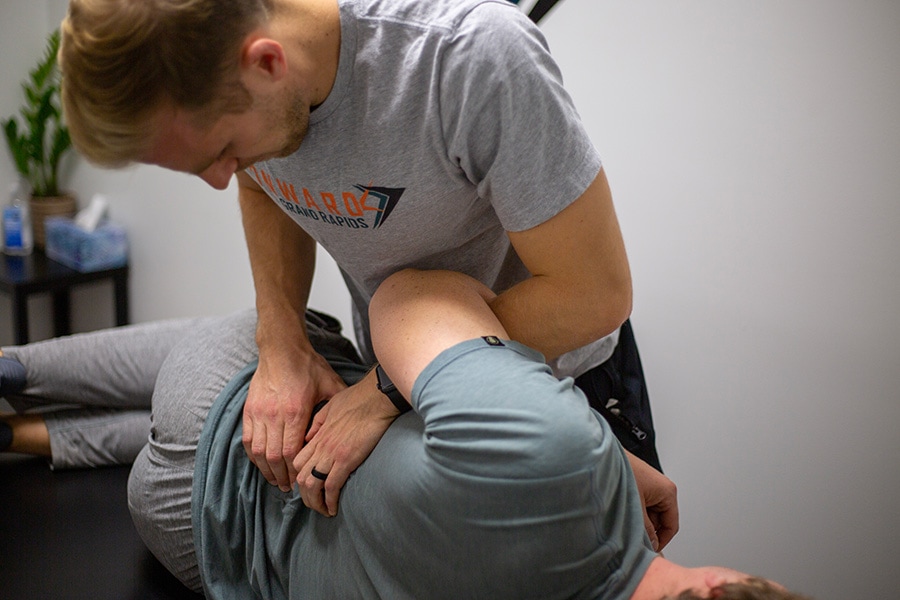 "About a year ago I had severe back pain and had been dealing with herniated discs. I went to physical therapy for many months but nothing seemed to ever improve. Finally, I was able to get assessed at Onward. They got down to the root cause during my first appointment. Onward gave me more hope during that one appointment than the dozens of prior appointments I had with others.= I'm so grateful Joe was recommended to me."

~ Maria V.
At Onward Grand Rapids, we specialize in providing relief to those dealing with back pain and would love the opportunity to help those wanting to regain their freedom of movement without surgeries, injections, or wasting time with ineffective treatments. Learn more about our Bak Pain relief services.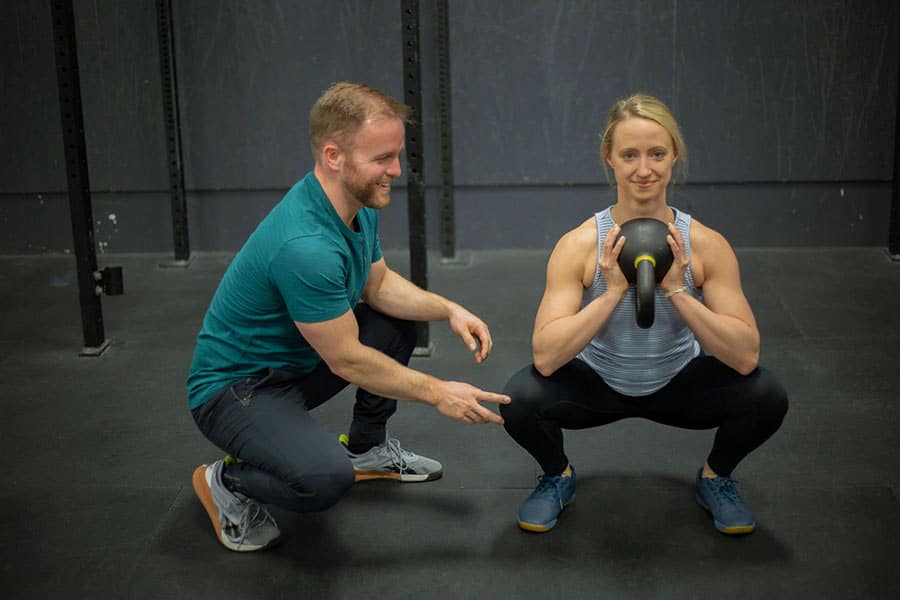 Hip impingement can create serious disturbances in your ability to stay active and build fitness. At Onward Grand Rapids, Dr. Joe Hanisko specializes in helping those suffering from chronic hip pain get relief and back to the activities they love fast! Learn more about our Hip Impingement services.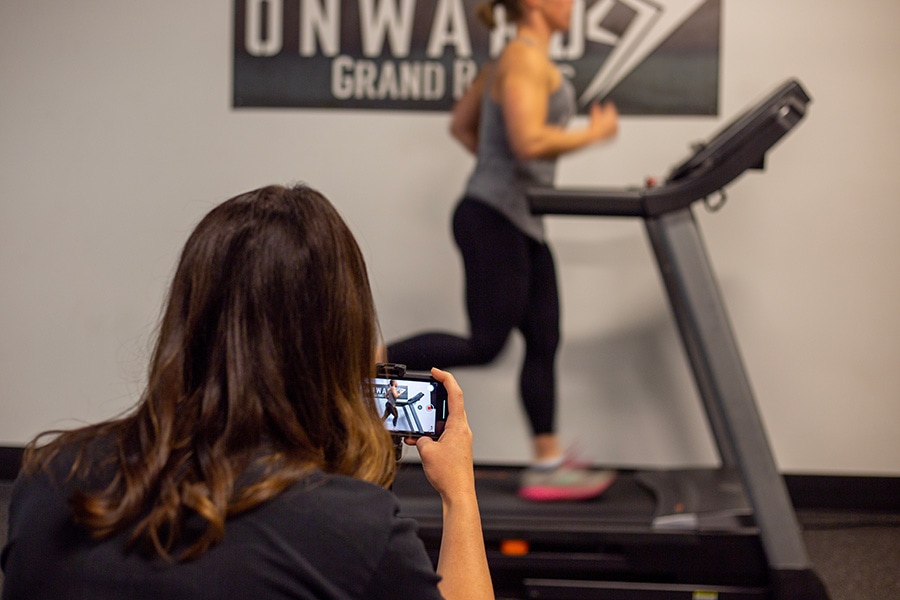 "Dr. Jolene has been instrumental in helping me run better over my years as a marathon runner. From strength accessory workouts to helping to dial in my form, I know I'm better off with her on my side!

~ Lisa G.
Dr. Jolene has built a comprehensive running evaluation process that is designed to identify the factors holding back your performance and/or resulting in overuse injuries. This assessment, plus a screen of your body's movement capacity, will find the "leaks" in your performance. Learn more about our Running Evaluation services.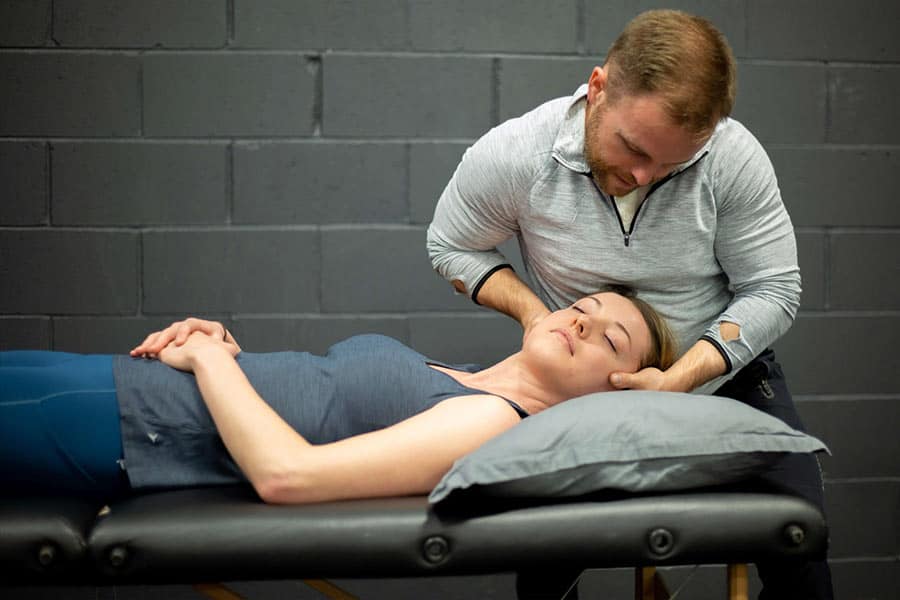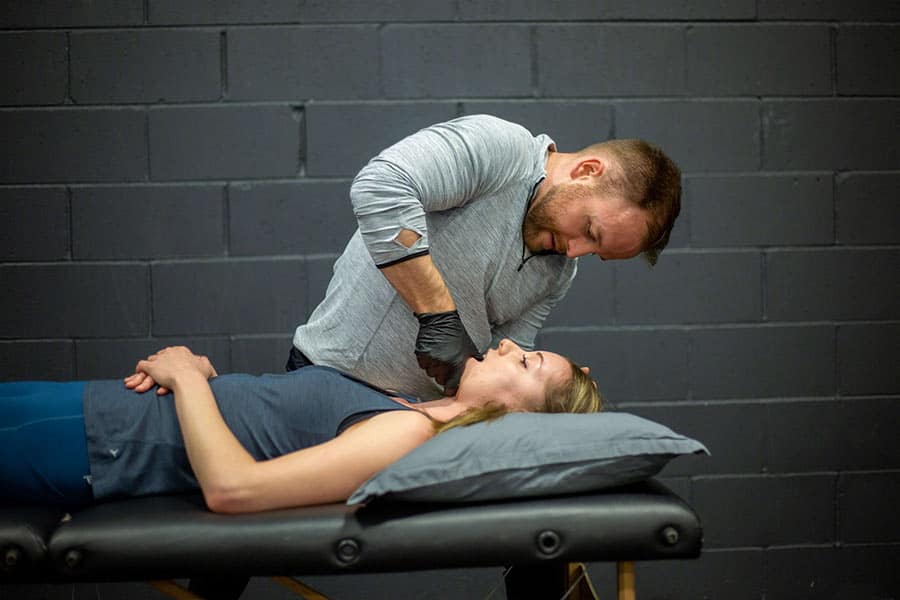 The temporomandibular joint can create significant life disturbances when irritated. Unlike other areas of your body, there is no way to avoid TMJ pain. Eating, drinking, and talking are necessities that can seriously hurt TMJ issues. Let our team get you out of pain today! Learn more about our TMJ & Jaw Pain relief services.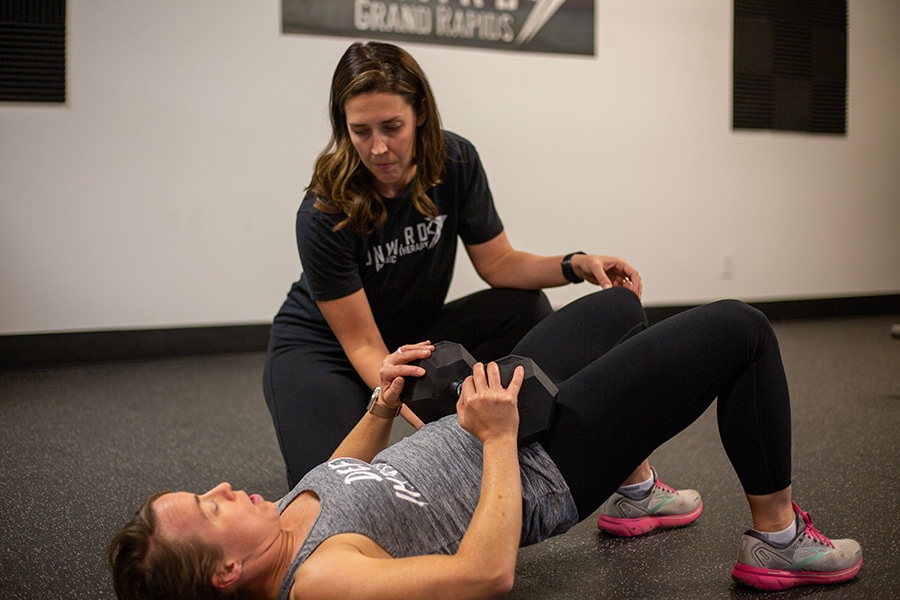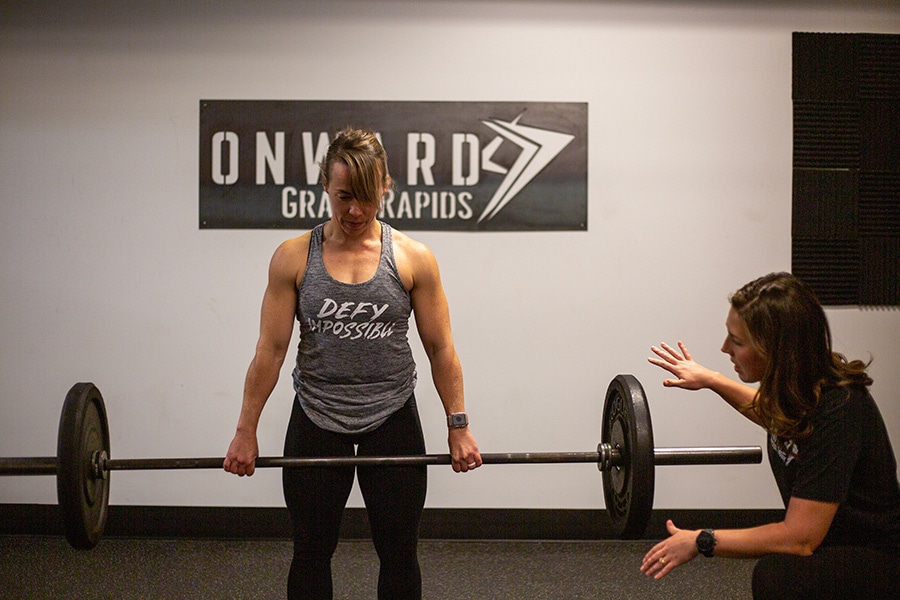 At Onward Grand Rapids, getting you out of pain is simple – we can help you achieve this rapidly. Building you a resilient body that allows you to perform and live at a level where you continue to stay pain free is a different story.
Learn more about our Restore & Perform services.