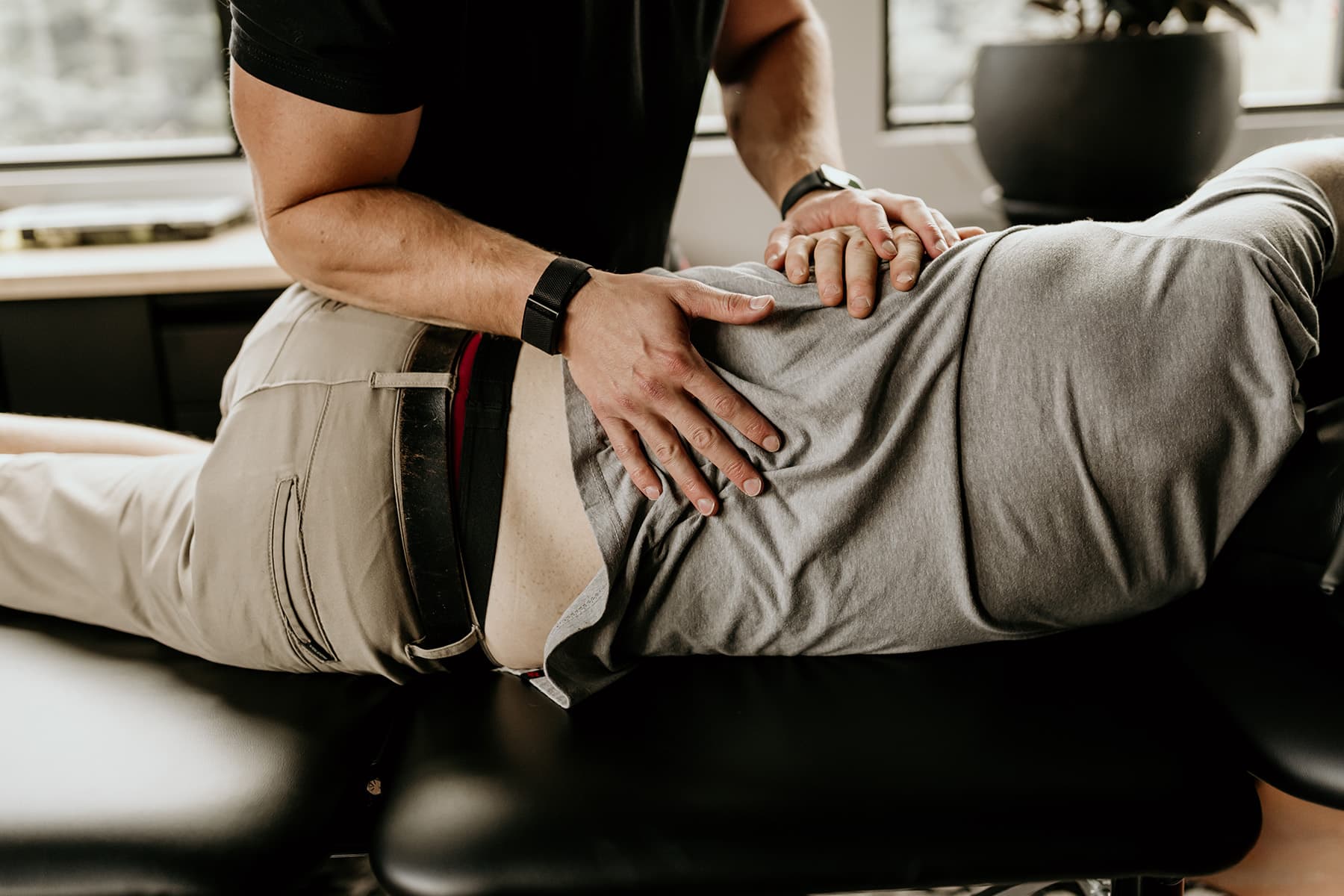 Meet Your Physical Therapy Team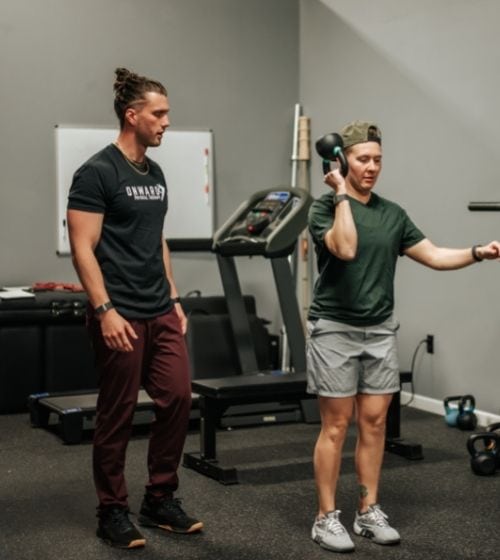 Dr. Brian Melrose, Doctor of Physical Therapy PT, DPT
---
Brian is a physical therapist that specializes in treating orthopedic and sport-related injuries. He has additional training as a Certified Strength and Conditioning Specialist with the National Strength and Conditioning Association, a CrossFit Level 1 certificate, and is certified with the Clinical Management of the Fitness Athlete division of the Institute of Clinical Excellence.
After completing his Doctorate of Physical Therapy Program at the University of the Pacific, Brian has pursued extensive training in spinal manipulation and dry needling. He enjoys treating athletes across the lifespan, from beginning weightlifters to Masters athletes. His goal is to help people increase performance, increase resilience to injury, and overcome pain to get back to what they love.
Brian has a passion for working with cyclists in Fort Collins. As an avid mountain biker, he appreciates the need for specialized offseason training programs and in-season recovery sessions. Brian is trained as a professional bike fitter and strives to help clients optimize both their performance and experience on their bike.
Brian's partner in crime is his wife and best friend, Ellison. They have an amazing little boy named Cassius, his little sister Marley, a dopey Rottweiler, and two cats. In his free time, Brian loves weight lifting, watching NBA basketball, mountain biking, and obsessing over houseplants.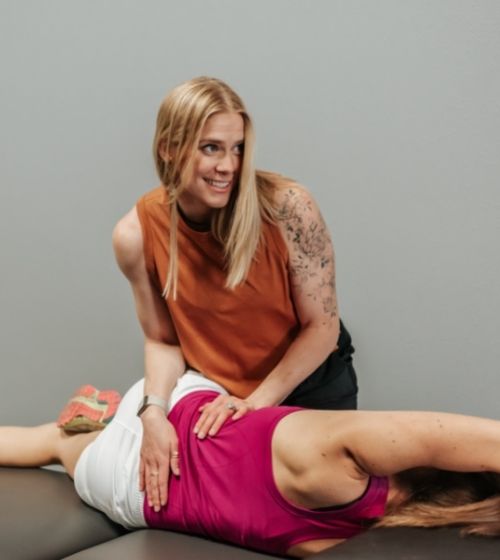 Dr. Ellison Melrose, Doctor of Physical Therapy PT, DPT
---
Dr. Ellison Melrose is a pelvic health physical therapist and holds her CrossFit Level 1 certificate. She is trained as an internal pelvic floor clinician and specializes in the management of both male and female pelvic floor dysfunction including pudendal neuralgia, incontinence, overactive bladder, constipation, pelvic organ prolapse, painful intercourse, musculoskeletal pain, diastasis recti, pregnancy and postpartum care, and return to exercise postpartum. Elli utilizes a hands-on, fitness forward approach with advanced training in functional dry needling and spinal manipulation.
Elli is passionate about assisting mamas throughout their pregnancy and postpartum journey by facilitating fitness, instructing in labor and delivery prep and encouraging early return to exercise postpartum safely. In addition to co-owning and operating Onward Fort Collins, Elli assists in teaching with the Pregnancy and Postpartum division of Institute of Clinical Excellence where she educates other PTs on how to modify exercise for athlete moms.
Outside of the clinic, Elli enjoys spending time with her husband Brian and their 2 kids where you can find them either at the CrossFit box or exploring the mountains, hiking, camping, climbing and mountain biking.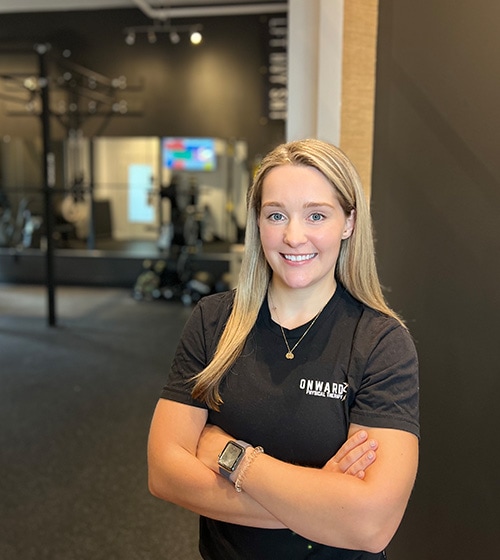 Dr. Sam Lemminger, Doctor of Physical Therapy PT, DPT
---
Dr. Sam Lemminger is a physical therapist specializing in treating orthopedic injuries and pelvic health. She also has extensive experience working with adaptive athletes. Sam has additional training in internal pelvic floor assessment and treatment, dry needling, manual therapy, and rehabilitation of rock climbers and CrossFit athletes. After participating in gymnastics for 16 years as an athlete and coach and transitioning to D1 cheerleading at the University of Wisconsin, Sam has a passion for giving back to these sports. Her goals as a physical therapist include helping people of all ability levels optimize their health and fitness and reduce pain to feel their best while pursuing their passions. When away from the clinic, Sam loves being active by hiking, CrossFit, climbing, running, or snowboarding. When it's time to slow down, you can find her baking bread and pastries!