Pelvic Floor Physical Therapy
Pelvic floor issues (pain, leaking, prolapse) can interfere with the fitness activities you love, your intimate relationships, and even daily activities as simple as laughing or sneezing.
But there is hope! With pelvic floor physical therapy, you can regain your freedom and get back to the activities you love!
At Onward Physical Therapy, pelvic rehab isn't simply Kegels. It is a customized plan built to match your goals & needs.
Our treatments include:
Spinal manipulation, soft tissue mobilization, C-section scar mobilization
Local & global exercises
Lifestyle assessment & modification
What conditions are treated?
Urinary incontinence, frequency, and urgency
Bowel issues including constipation, pain, and hemorrhoids
Pelvic pain
Pelvic organ prolapse
Sexual pain and/or dysfunction
Labor & delivery prep
Postpartum rehab for both vaginal and cesarean births
What can I expect?
Tailored approach to you and your needs
Treatment within a private room
Exercise in both private room & PT gym
A treatment plan and progress to return to the exercises and activities that you enjoy!
Note: Assessments & treatments may include an internal assessment of your pelvic floor muscles. These are not necessary for care. Your preferences and needs are always respected. Plan to discuss this with your physical therapist at your first appointment.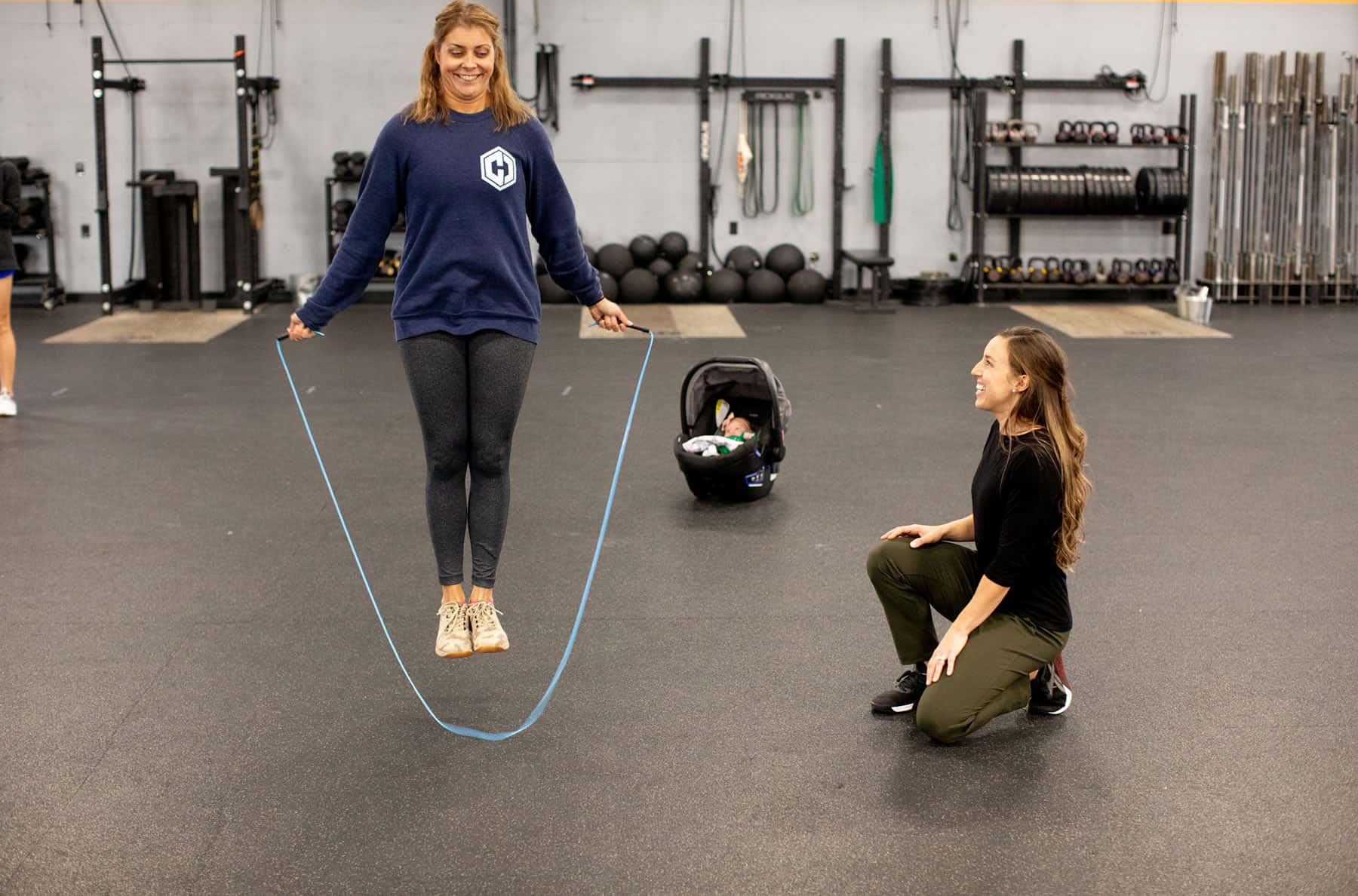 At Onward, our process for providing lasting relief to individuals suffering from pelvic pain is simple, but incredibly effective. We utilize a combination of hands-on techniques and progressive exercises that are specifically tailored to you. Every individual is unique, and your treatment should be too!
From professional athletes, to weekend warriors, to those working desk jobs, and everything in between – we've helped people from all walks of life get their freedom back!
A variety of manual therapy techniques can provide rapid decreases in your pain levels and immediately improve your mobility.
A thorough and detailed examination to figure out what is actually causing your pelvic pain, allowing us to not only eliminate your current symptoms in the short term, but prevent them from happening in the future!
Our long term solution with pelvic pain treatment is to increase your mobility, strength, and develop long term lifestyle strategies so that your symptoms no longer hold you back!

"Onward has helped me tremendously with my pelvic floor!! I found them after seeing numerous doctors who shrugged their shoulders. They immediately pinpointed the issue and worked with me to correct it. I thought all was lost until Onward saved the day."

"Onward was so supportive in helping me manage my pubic symphysis separation when pregnant with triplets. They were able to reduce my pain significantly and made the last trimester more liveable. I couldn't speak more highly of their ability to relieve my stress and educate me on what to expect the rest of my pregnancy and following when it comes to recovery and return to exercise. I wanted to thank them for everything she did and putting me on the right path, it has made such a difference."

"After my second child I found myself missing out on a lot of the activities I loved doing. Instead of CrossFit five days a week, I found myself having to skip workouts when those challenging movements showed up. Thankfully, I went to Onward and was able to learn to manage my symptoms even in the toughest workouts and I'm back in the box every day! "